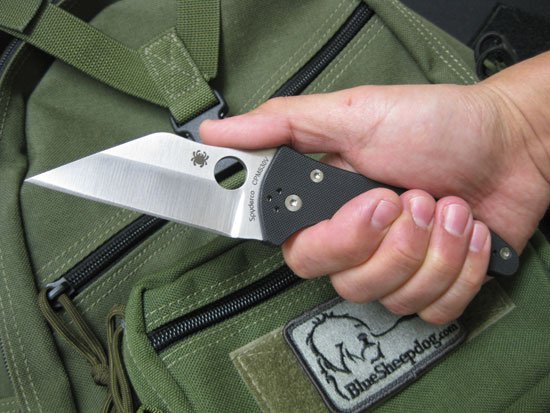 I just received a Spyderco Yojimbo 2.  If you'll remember, I was able to scoop this product and get an exclusive video interview with designer Mike Janich at SHOT Show 2011 back in January.
Of course, I instantly like Yojimbo 2.  It has an aggressively profiled blade, good ergonomics in the G10 handles, and a nice heft for a defensive folder.  It is very ruggedly constructed.
I swapped the polished steel pocketclip for a black one from a Spyderco Delica 4.  The clip holes are drilled to the same dimensions, but the Yojimbo 2 has English standard threaded screws, while the Delica screws have metric threading.  Keep the same screws.
Mr. Janich posted on Spydercoforums.com that you can order a black clip and black screws for a Para-Military 2 and the whole shebang will fit on the Yojiimbo 2.  I am personally hoping they do a black coated blade and black hardware version of this knife as a sprint run down the road.
Distributors have temporarily run out of this knife, but most sites say they will be restocked on or about 12/20/11.  The Yojimbo 2 was in pre-order status for months, so the initial shipment from Golden, CO has dried up quickly.
I intend on carrying this knife on duty, so I'll have a better review of how it performs forthcoming.  In the meantime, I took a few photos…
Randall is a police officer who likes sharp and pointy things.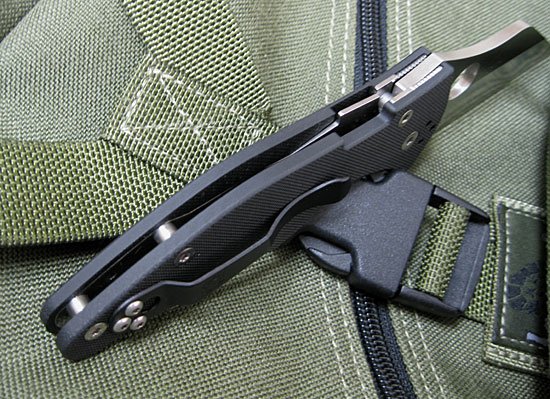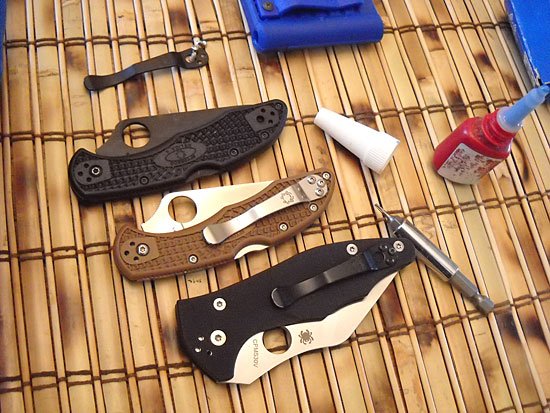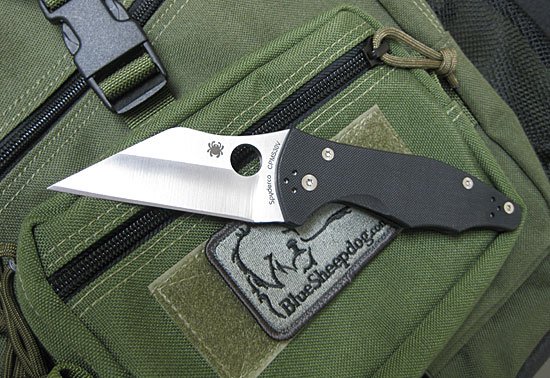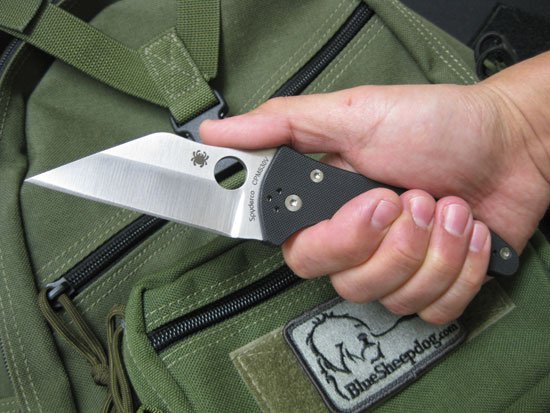 Ed. note:  At the time of this writing, there is a single Yojimbo 2 knife in stock at Amazon.com, and they promise delivery by Christmas Eve.  If you click this link, we get a small portion of any sales made on Amazon.