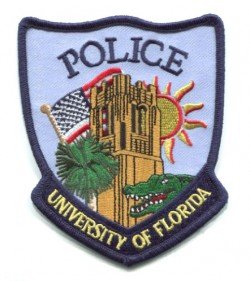 Want to help out the son of a police officer?  Send a patch to the son of Lt. Jeff Jensen of the Colorado Springs Police Department.  Lt. Jensen's son, Kyle, started collecting police patches when he attended the National Law Enforcement Officers Memorial several years ago.  Kyle's uncle and Jeff's brother, Jared Jensen, had been shot and killed in the line of duty.  As a way to honor his uncle, Kyle began collecting.
Several weeks ago, the Black Forest Fire destroyed hundreds of homes in the Colorado Springs area, including that of the Jansen's.  Along with all of their other belongings, Kyle lost his patch collection.
In an effort to help Kyle put his collection back together, the department is helping collect law enforcement patches from around the world.  If you would like to contribute one from your agency, please send it to:
Colorado Springs Police Department
Attn: Adam Romine
415 E. Pikes Peak Ave
Suite 200
Colorado Springs, CO 80903
Trading police patches is a big hobby with many police officers and their children.