After a blitz campaign of cryptic advertisements, Springfield Armory has finally released photographs of their new Mod.2 grip design for the XD series pistols.  The wait appears to be well justified.  The new  grip appears very well designed.  The ergonomics look like they would fit the shooter's hand like a glove.  The textured front and back straps of the grip appear more than sufficient to maintain a good grip without being overly aggressive.  This should be particularly beneficial on the initial Mod.2 offering on sub-compact XD's.  What are your thoughts on the Mod.2?
A shooter's grip on the Compact XD Mod.2 grip.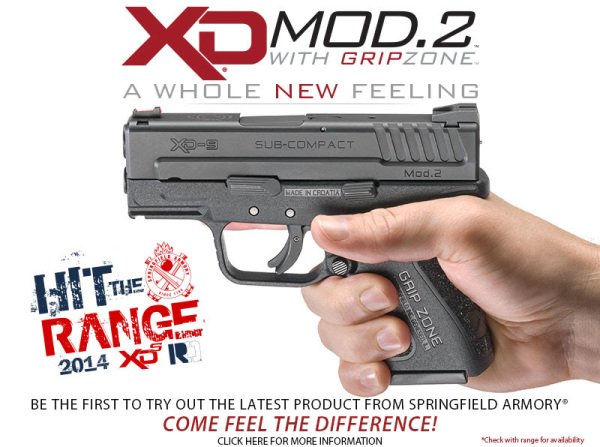 The Mod.2 grip on the 3″ sub-compact XD 9mm.
The 3″ sub-compact XD .40 cal. with Mod.2 grip.