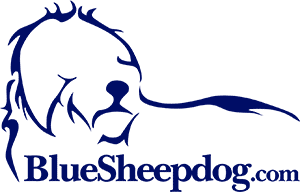 This is article #1000 on BlueSheepDog!
The BlueSheepDog Crew wants to take time to thank all of our readers and followers for making BlueSheepDog what it is today. Without your feedback, comments, suggestions, and continued support we would not have been nearly as successful as you have helped us to become.
BlueSheepDog was founded by Richard in 2007. At the time, Richard was a full-time police officer and wanted to give back to the profession he chose and committed his life's work. The purpose of BlueSheepDog is to be a source of information, training, firearm and gear reviews, and related topics that would enhance a law enforcement officer's performance in their duties.
About BlueSheepDog
What started from humble beginnings in 2007 has grown dramatically in 9 years. Richard started as the sole source of articles back then, but now we have 3 writers that frequently contribute, and another couple of authors that post occasionally. Richard has formed valuable partnerships with some of the law enforcement industry leaders, allowing us to republish incredible articles written in other publications like Police & Security News, and some of the Harris Publications.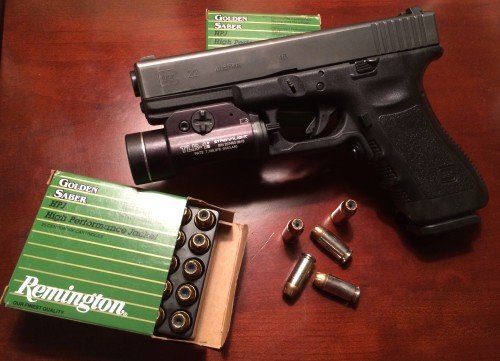 In addition, Richard has acquired very important contacts with firearms and accessory manufacturers that have allowed us to receive product for in-depth reviews. What started as a few postings each month, has grown to anywhere from 12-15 posts per month. Each article attempts to go beyond the simple announcement of a new product, and instead offer insight into the pros and cons, and the natural and uncommon uses of the products we post about.
Single topic articles continue to the mainstay of our writing, but we have greatly expanded our training series and product reviews. In addition, we have added regular postings on the latest rulings from the U.S. Supreme Court and Federal Appellate Courts that have the strongest impact on how officers do their jobs.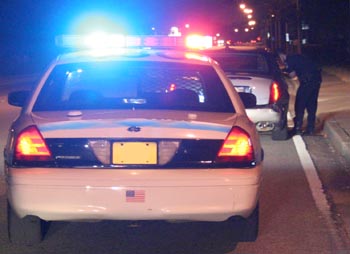 We have begun to incorporate broader training topics into series of training articles. What were once items separated by individual addresses have been combined into a more user-friendly page within the BSD site. References, and libraries are continually being updated to allow you, our readers, to have the best experience while visiting us.
In fact, Richard is currently in the process of a major overhaul of the older posts, and the back-end programming that makes the site run more smoothly. As the years have passed, and we have changed servers and technical assistance companies, some of the content became lost in translation. Richard is going back to update routing addresses, combining similar training topics into comprehensive pages (displaying all the related articles instead of trying to hunt down individual articles), adding new links, and basically slapping a turbo charger on the site. We hope you'll notice the difference in the months to come.
Finally, readership has exploded and we cannot thank you enough for your support. At the end of 2007 BlueSheepDog had been visited 22,847 times. In 2016 we are on pace to exceed 1 million views!
The BlueSheepDog Name
The SheepDog reference comes from retired Lt. Col. Dave Grossman's ground-breaking research and publication "[easyazon_link identifier="0964920549″ locale="US" tag="bluesheecom-20″]On Combat[/easyazon_link]", describing the psychological and physiological effects of those who must confront another human being in mortal combat. In that book he quotes a Vietnam veteran Colonel who describes society in three separate groups:
Sheep
Wolves
SheepDogs.
The Sheep are everyday people who go to work, raise families, and wouldn't hurt each other except by accident. The Sheep are by far the majority of the population, and because of their nature our society is relatively peaceful. The Wolves are those who seek to take advantage of the Sheep. Some Wolves use trickery, but others use violence or the threat of violence to accomplish their motives. This is where the SheepDogs come in. These are members of society who take up the challenge to confront the Wolves and to push them back from the Sheep.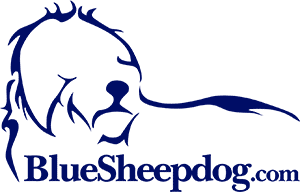 The term BlueSheepDog refers in particular to the SheepDogs that wear the law enforcement badge, including Federal, State, and local law enforcement officers, corrections staff, and probation/parole staff. However, as we have grown, and as more and more States have expanded the opportunity for citizens to carry firearms lawfully, we have begun tailoring articles to the greater SheepDog community that includes all who would stand up to the Wolves.
The Business Side of BlueSheepDog
Though our primary intent is to provide quality information to our readers, the fact is this site costs money to maintain. During the course of 9 years we have upgraded technology many times, including increasing server speeds and storage space several times in just the last couple of years. As our content grows, especially in pictures and videos, so does our needs for superior backside technology.
When Richard began the site he forked out the money from his own pocket, because he was dedicated to the purpose of BlueSheepDog and wanted to see this site grow. Over the years he examined sponsorships, and selling ad space as a way of increasing revenue to cover costs. For the most part those avenues were not advantageous. In particular, we had serious concerns about receiving ad money from manufacturers that we would likely be reviewing. We wanted our content to be as pure, and objective as we could deliver from our professional experiences. Having corporate sponsors would cast an eye of doubt on anything related to their products.
To solve this dilemma, Richard doggedly searched other ways to produce income to cover expenses. Google is an amazing entity, and one of the primary search engines on the globe. Their algorithms are designed to feed users content from the most popular posts on the subject. There are certain requirements for Google to consider an article worthy. So, as our articles have increased in content, visual aids, and popularity, so too has our rank in Google searches risen.
Occasionally you will see links to products we are reviewing to corresponding Amazon.com sale ads. Every time a reader clicks on one of those links Amazon pays us a very small amount. However, if the reader then purchases that item from Amazon, our link is credited to us and Amazon pays us a percentage of the sale price – typically between 4-10%. So as our readership goes up, and more readers click on or buy from the Amazon links, the more money we receive to cover our costs.
That's it! No paid sponsorships, no paid advertisements, and we do not accept payment or influence from manufactures when receiving items for review. Our income comes solely from internet traffic to our site, and amazon clicks and purchases by readers of our articles.
About The BlueSheepDog Crew
Richard – The founder and publisher of BlueSheepDog (BSD). Richard spent nearly 15 years in law enforcement in positions ranging from patrol officer to Lieutenant. He was a FTO and FTO program coordinator, and a department firearms instructor. Richard has since retired from the streets, and is a full-time writer for several law enforcement publications and websites. Richard also is the founder and publisher of our companion site, GunsHolstersandGear.com, (GHG) that covers everything associated with the firearm industry. Some of his firearm and accessory reviews are the highest rated posts in Google. Some of his other work can be found in Combat Handguns, Guns and Weapons for Law Enforcement, Police & Security News, and on The Firearm Blog.
Aaron – The editor and primary writer of BlueSheepDog. Aaron is in his 20th year in law enforcement, and has held positions as a patrol officer, traffic officer, drug task force detective, and patrol sergeant. He is currently assigned as one of the sergeants in special operations (traffic, K-9, special events). During his career he has been a FTO, SWAT team member and sniper, Sniper Team Leader, DRE Instructor, SFST Instructor, Complete Car Stop Instructor, and occasional firearms instructor. Aaron began writing for BlueSheepDog in 2010, and also occasionally writes for The Firearm Blog.
Randall – A writer at BlueSheepDog. Randall has nearly 30 years of law enforcement experience, including time in patrol, K-9, and investigations, and is currently a sergeant in investigations. He has been a FTO, and a K-9 instructor, firearms instructor, and a supervisor in patrol, K-9 and investigations. In addition, to firearms knowledge, Randall has a keen interest in knives and tactics for blade work. Several years ago Randall started his own site, ThinBlueFlorida.com, to address the issues facing law enforcement in his home state of Florida.