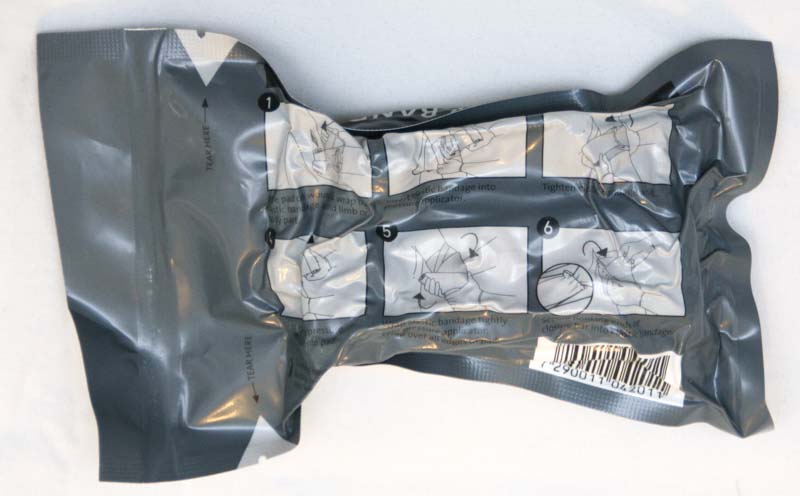 The Israeli bandage is something every police officer should have on his or her active shooter plate carrier and in their bail out bag.  It allows the officer to quickly apply a very effective pressure bandage to themselves or to a fellow officer who has been wounded.
Israeli bandages are inexpensive, and even if your department does not issue them (they probably don't), you should shell out the $7-12 and get one.  Actually, you should get several and practice with one.
The application is straightforward, but the folks at ITS Tactical put together a great video on the proper application of an Israeli-style compression bandage:
As I've stated elsewhere on the site, I urge caution when purchasing pressure bandages and other emergency medical gear online. There have been numerous reports of people buying tourniquets (TQ) from Amazon and eBay only to discover the TQs are low-quality replicas and not the real thing.
There are a number of reputable medical vendors online. I choose to do business with Rescue Essentials. I've had good service from them, and I've spoken directly to some of their staff. I have nothing but the highest regard for the company's service and people.
Rescue Essentials offers individual Israeli pressure bandages for less than $7. The company also offers bulk lot purchasing if several of the other officers on your squad want to pitch in and save a little money. Also, the style the company sells is the current version that prevents the bandage from rolling away should you drop it when applying it to a wound.
Pressure bandages are not a substitute for a quality tourniquet, nor can a TQ replace an Israeli bandage. Both items are used to control bleeding, but are used in different circumstances.
If your department does not offer training on the use of basic medical gear like tourniquets and pressure bandages, swing into one of the fire stations in your jurisdiction. The hose draggers will be happy to show you how to use them.